Italy is a beautiful country, but if we are forced to choose two "absolute musts" when you visit, we would choose the Amalfi Coast Drive, with its quaint little towns, and the spectacular Pompeii archaeological site. Both are in the region of Naples.
These two sites are on the World Heritage List by UNESCO. The Amalfi Coast Drive is a glorious, bending and windy road that crosses over plunging cliffs, right on Salerno Bay's edge. Just the drive is exciting and worth every moment. Magnificent views make this the perfect chance for taking great photographs! If you love scenic vistas, you will love this drive!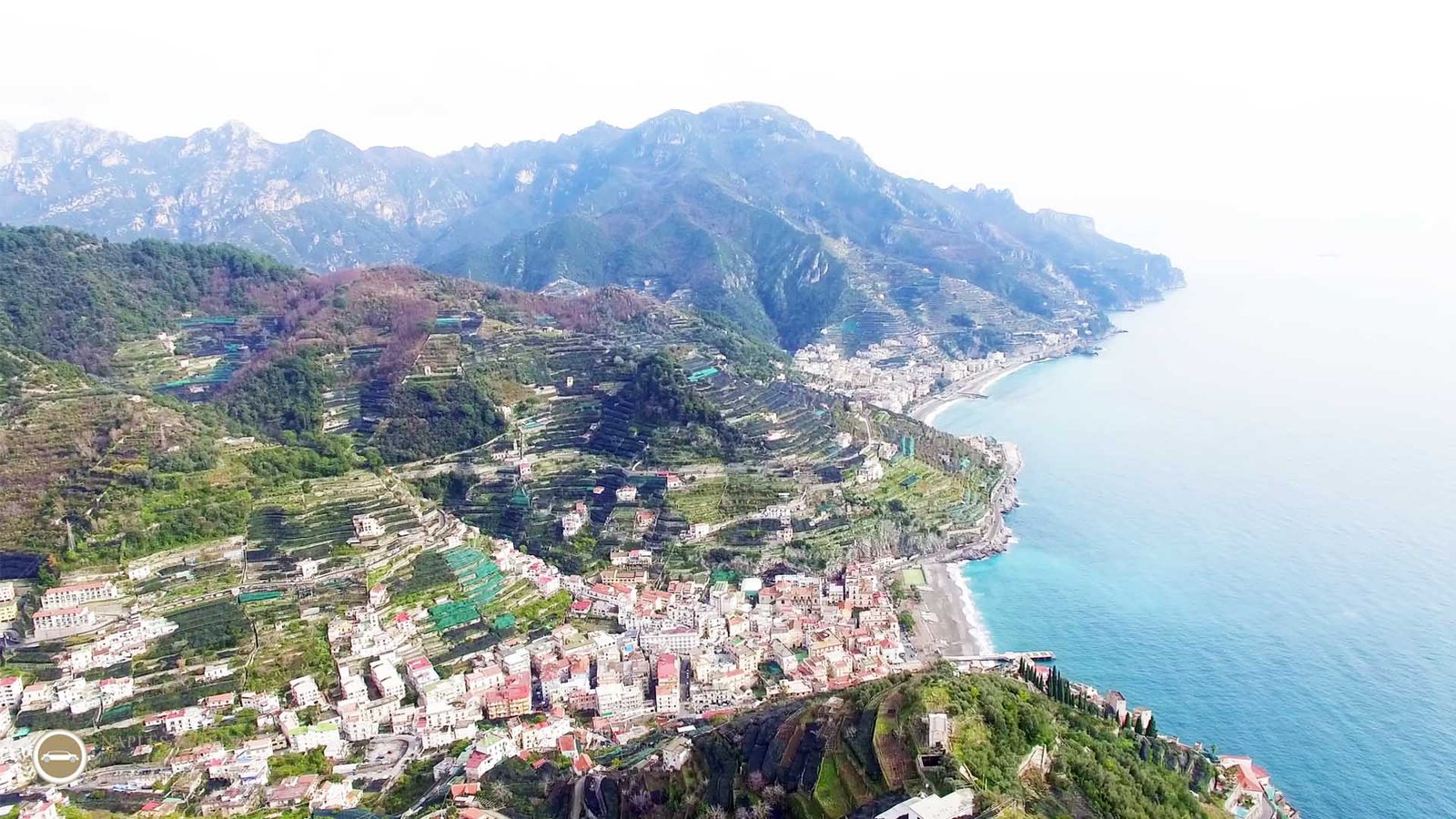 The Amalfi Coast Drive crosses several Mediterranean villages, filled with colorful home exteriors and gleaming ceramic domes on many of the churches. Most people choose to stop at Positano, because of its terrific beach and glorious shopping opportunities. Or you can stop in Amalfi, a history lover's paradise that has the grand Cathedral of St. Andrew. Ravello has spectacular views from both the Villa Rufolo and the Villa Cimbrone. We would be delighted to help you explore these hidden treasures of the Amalfi Coast. These moments allow you some peaceful time in a less busy and crowded area.
An archaeological wonder, you can pair up your walking tour of Pompeii with time on the Amalfi Coast. Our guests have told us how dazzled they were by the ancient city…the size and scope of it. Pompeii is the best-preserved Roman city in Italy.
We want you to make the most of your time, which is why we urge you to hire our friendly, professional guide. Get the most from every moment you have on the Amalfi Coast Drive and in Pompeii by letting our excellent guide help you explore.
By purchasing the tour from our site you can book entrance tickets with a skip the line option for the archaeological site of Pompeii and book a guided tour with an authorized guide
From the official site of the archaeological site, you can find everything you need to know about times and rates to combine the visit of Pompeii, the excavations of Oplonti and Boscoreale.

http://pompeiisites.org/en/visiting-info/timetables-and-tickets/