Free shows in the panoramic Villa Comunale of Vietri Sul Mare for the review "Vietri in Scena" for the artistic direction of the master Luigi Avallone.
Also this year Vietri in Scena begins the summer festival of free musical performances held every year in the municipal Villa of Vietri Sul Mare.
Six shows that this year will be held under the artistic direction of Maestro Luigi Avallone and which will see the conduct of the showgirl Nunzia Schiavone.
A particular edition of Vietri in Scena which will be dedicated this year to the memory of Maestro Ennio Morricone, who has just passed away, and which was created together with the Salerno "Giuseppe Martucci" Music Conservatory.
All six Vietri in Scena performances will be free of charge, subject to availability, and will be held in the panoramic Villa of Vietri Sul Mare at 9 pm, in compliance with the security measures in force. There will be only 130 places available in order to allow the foreseen safety distances and the use of the mask are recommended.
Vietri in Scena 2020 – Program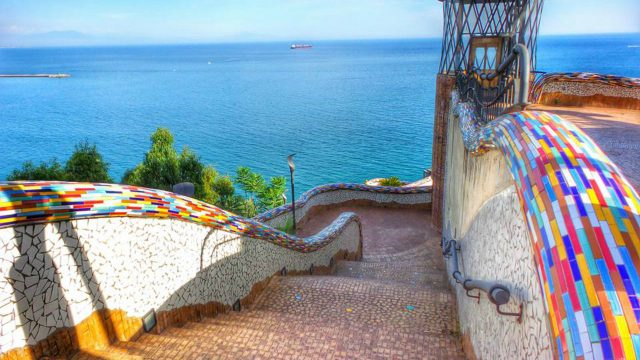 Friday 10 July 2020 – Dirty Six with Daniele Scannapieco (sax), Tommaso Scannapieco (double bass), Lorenzo Tucci (drums), Claudio Filippini (piano), Gianfranco Campagnuolo (trumpet), Roberto Schiano (trombone).
Tuesday 14 July 2020 – The Caponi Brothers in "Swing & Soda" with Domenico Tammaro (vocals), Giuseppe Di Capua (piano), Gianfranco Campagnoli (trumpet / flugelhorn), Tommaso Scannapieco (double bass), Vincenzo Bernardo (drums).
Thursday 16 July 2020 – Quintetto Martucci with Gaetano Falzarano (clarinet), Tommaso Troisi (violin), Olena Vesna (violin), Francesca Senatore (viola), Francesca Taviani (violoncello) with music by G. Salieri, F. Danzi, WA Mozart .
Tuesday 21 July 2020 – Salerno Trio with Sandro Deidda (sax), Guglielmo Gugliemi (piano), Aldo Vigorito (double bass).
Tuesday 28 July 2020 – Francesco Buzzurro on guitar and Giuseppe Milici on harmonica.
Thursday 30 July 2020 – Daniela Del Monaco and Antonio Grande on guitar with classic Neapolitan songs.
More information – Vietri in Scena
To participate in the event, or to reach Vietri Sul Mare, thanks to us you can book a private driver who will assist you with all your needs.
We provide the car service from Rome to the Amalfi Coast and of course, we are at your disposal for a private transfer from Naples to Vietri or to book an hourly arrangement with drivers on the Amalfi coast from Positano, Ravello, Amalfi and so on.